this post may contain affiliate links
Backyard outdoor fun in the sun and water is where it's at! Looking for some outdoor water toys, water slides and sunny day summer activities for kids? The water play and outdoor toys at Sam's Club offers tons of fun options for kids, from water slides to water tables! Get those kids outside, get that energy out, and have fun!
These water play outdoor toys at Sam's Club make a nice summer backyard upgrade! Check out our other recent outdoor play finds like Patio Furniture, Toddler Water Table, Bunch O Balloons, New Outdoor Plants!
this post contains affiliate links
Heavy-duty pool/dock/backyard slide WOW water ballast pontoons for secure stable sliding Super-slick PVC sliding surface with inflated side rails Heavy-duty molded handles for easy boarding. Comes in multiple color/style options to match yours!
WOW Pool Party Slides at Sam's Club cost $99.98.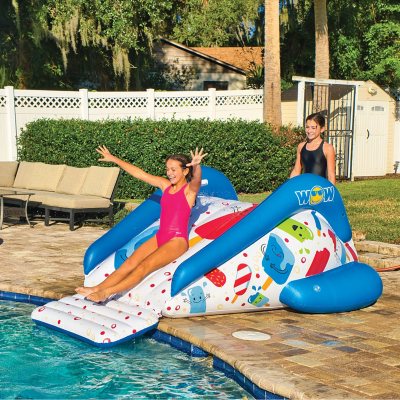 Super sized inflatable fire hydrant sprays water from both its top and sides! The BigMouth Giant Inflatable fire Hydrant Sprinkler is 76″ tall and recommended for Ages 3+. Made of durable vinyl to withstand years of use.
Big Mouth Inflatable Fire Hydrant Splash Zone costs $29.98 at Sam's Club.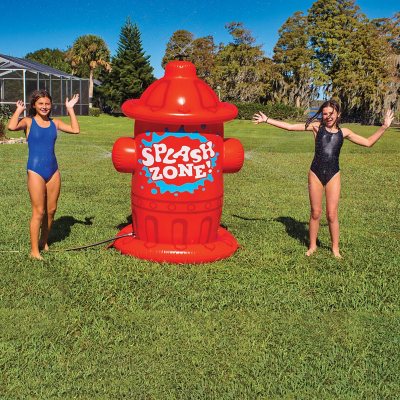 The Sportspower Double Slide and Bounce at Sam's Club inflates in just 2 minutes! Anchors, repair kit and storage bag included. This is a super deal on crowd favorite outdoor toys at Sam's Club! Age Range: 3-8 years.
THe Sportspower Double Slide and Bounce Inflatable Water Play toy costs $398.98 at Sam's Club.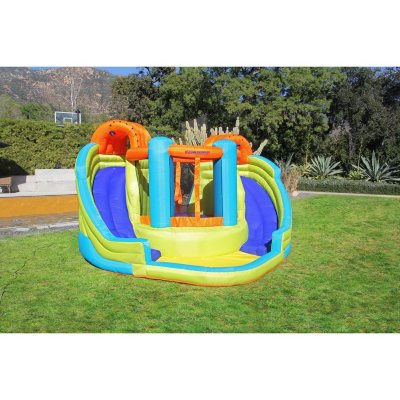 This extra-thick, heavy-duty PVC backyard water slide is more than twice as thick as most lawn slides on the market for extra durability. Wow World of Watersports Super Slide comes with two 36″ x 24″ mega sleds for the ultimate slippery ride. A zig-zag spray pattern sprinkler system runs the length of the slide for awesome water coverage and the super-slick embossed PVC means no need to add soap. Customized connection system will allow you to connect as many slides together as you want.
Wow World Super 25′ Water Slide at Sam's Club costs $99.98.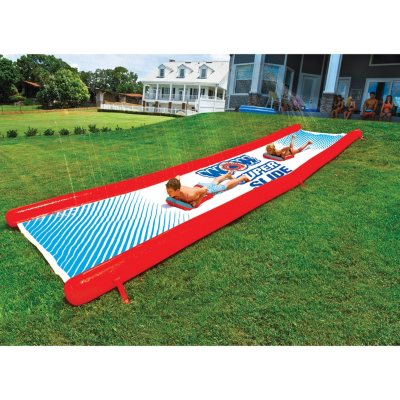 The X-Shot Fast-Fill allows you to dunk and fill your blaster in 1 second, making it the fastest filling water blaster ever created! The X-Shot Water Warfare Large and Medium Fast Fill Water Blaster Combo features 1 Large Fast Fill Water Blaster and 1 Medium Fast Fill Water Blaster. The Zuru water gun blaster blasts water up to 34ft!
A 2-pack of X-Shot Water Warfare Fast-Fill Water Blasters at Sam's Club costs $19.98.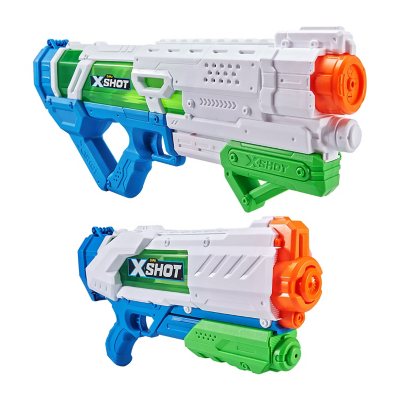 The ultimate backyard toddler water play! Make a splash in the lazy river run, fill the towers with water and watch the balls rise up and out as they fall through the maze. The Rising River Water Table at Sam's Club includes 6 multi-colored balls, 2 flippers and 2 pouring cups. The no-leak drain plug makes clean-up a breeze.
Rising River Water Table at Sam's Club costs $49.98 and includes accessories.
Check out all our favorite outdoor water play toys:
Playing with cool and crisp water is a summer favorite for kids! There are lots of great outdoor toys and water play options at Sam's Club this summer!
All opinions expressed on CostContessa are our own. Content and information provided on our site is provided for free and is only for informational purposes. Our content is not intended as a substitute for medical counseling or reading packaging yourself. Please always see actual package information yourself (it can and does change!) and consult your doctor.