this post may contain affiliate links
It's August and that means its hot no matter where you live! Right now you'll find a Hisense window air conditioner at Costco. It's in-store and you can take it home today, or order it online! It comes with Wifi, a remote control, and an eco friendly reusable/washable filter. Plus, it's on sale right now for $40 off and you can snag it for under $200! How cool is that?
Ok, bad joke, but if you're without air conditioning, this affordable energy star window air conditioning unit from Costco might just change your day (or month) – it's compact, efficient, and easy to install. We love buying our appliances at Costco!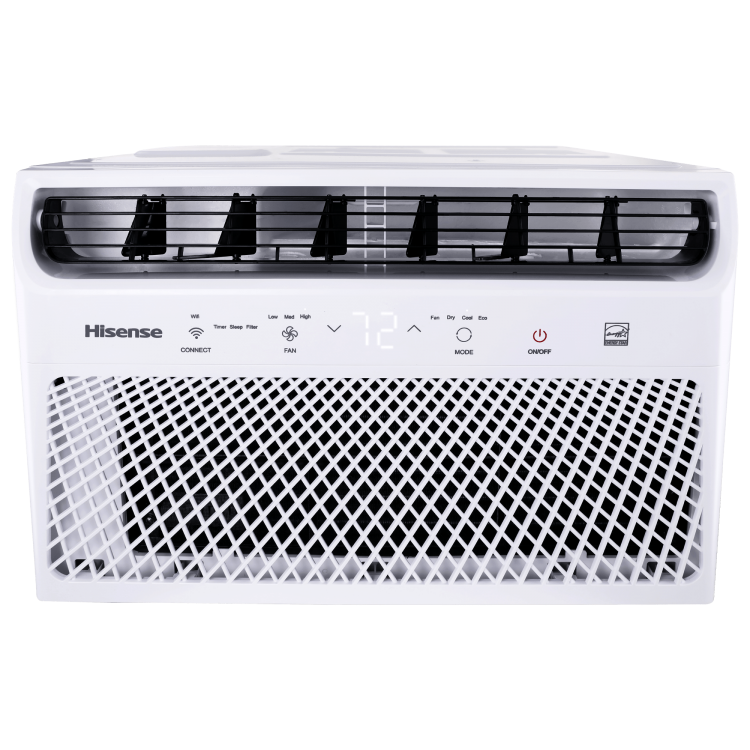 Hisense AC at Costco Product Features
Cools up to 350 Square Feet
WIFI Connectivity – Control Using ConnectLife Air App (Free)
Washable Air Filter
Comes with Remote Control
Energy Star
Adjustable 4-way Air Vents
2 Year Warranty
Model HAW0821CW1W
Includes Window Kit for 24.5 – 39″ Wide Windows
Hey Google and Alexa Compatible
Costco Item Number & Price
Hisense Window Air Conditioner with WIFI, 8,000 BTU, 350-Sq.Ft is Costco Item # 1498404 and costs $229.99. It is available in-store and online at costco.com.
ProTip: You can find this Hisense air conditioner at Costco on sale for $40 off or $189.99.
Comparable Air Conditioners
Air Conditioner Power Saving Tips
Saving power means saving money!
Use your air conditioner wifi connectivity to adjust the temperature when you're not at home and turn on before you get back home
Add blackout window covers to reduce how much heat from the sun enters through the windows (especially if you have older or single pane windows)
Use Thermal door covers to seal the space off and limit cooled air loss
Consider installing your air conditioner in a first floor window/room if you have a two story home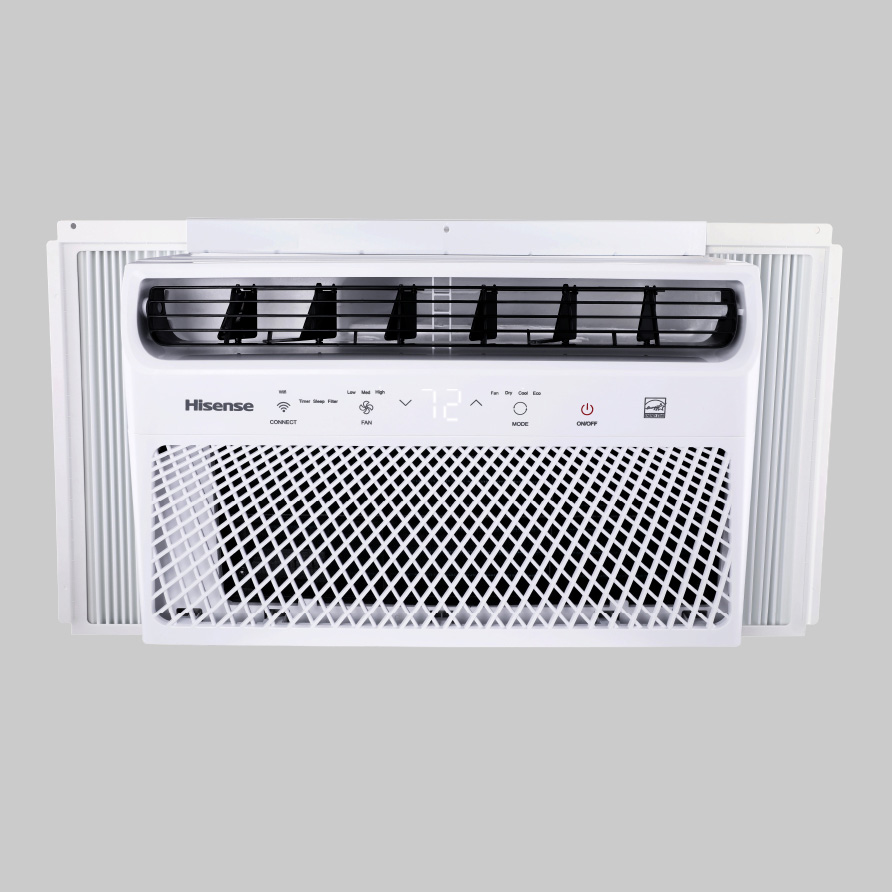 Overview from Manufacturer
The Hisense 8,000 BTU 3-speed window air conditioner at Costco with sleek touch control also features a dehumidifier function and the ability to cool your room from anywhere by using the free ConnectLife App. This energy star compliant product can be placed in a room up to 350 sq.ft with a windows 24.5 – 39 inches wide. Additional features include a quiet compressor, a user-friendly remote control with programmable 24-hour on/off timer, dimmable LED digital controls, and 4-way airflow adjustment.
Read Next
If you're in the market for a quality portable EV charger for the best price,…
More Favorite Home Improvement & Decor Brands We Recommend
Rugs.com – especially their huge selection of washable rugs!
HomeGoods.com – online treasure hunt of all things home decor and great clearance deals!
AppliancesConnection.com – great bundle offerings, manufacturer rebates and super clearance deals!
AppliancePartsPros.com – before you replace it, check with these guys (and gals)!
All opinions expressed on CostContessa are our own. Content and information provided on our site is provided for free and is only for informational purposes. Our content is not intended as a substitute for medical counseling or reading packaging yourself. Please always see actual package information yourself (it can and does change!) and consult your doctor.