Update: N95 Face Masks at Costco Online Now
this post may contain affiliate links
Right now you can grab N95 Face Masks at Costco Online! If these follow suit for the other N95 respirators we've seen pop up on Costco.com, then they will be sold out quickly. These are foldable, adult size particulate respirators with an adjustable nose clip.
TIP: Before you buy, you may want to do a quick price check against these same BYD N95 Masks.
BYD Foldable N95 Respirator Face Masks are sold in 20 Count Boxes, so these are a good option for those looking for smaller quantities. Many of the others are often sold in 100 count or higher quantities, so these smaller boxes are a rare find online at Costco.
Costco Item Number & Price
BYD Care N95 Particulate Respirator Face Mask, 20-count, is Costco Item Number 1636235 and cost $24.99 including shipping. That's $1.25 each inclusive of delivery which is a pretty fair price.
Compare with N95 Face Masks at Amazon
BYD N95 Face Masks at Costco Features
N95 Filtration
3 Layers
Foldable
Elastic Head Strap
Adjustable Nose Wire
Indoor or Outdoor Use
Fits Most Adults
20 Particulate Respirators per Box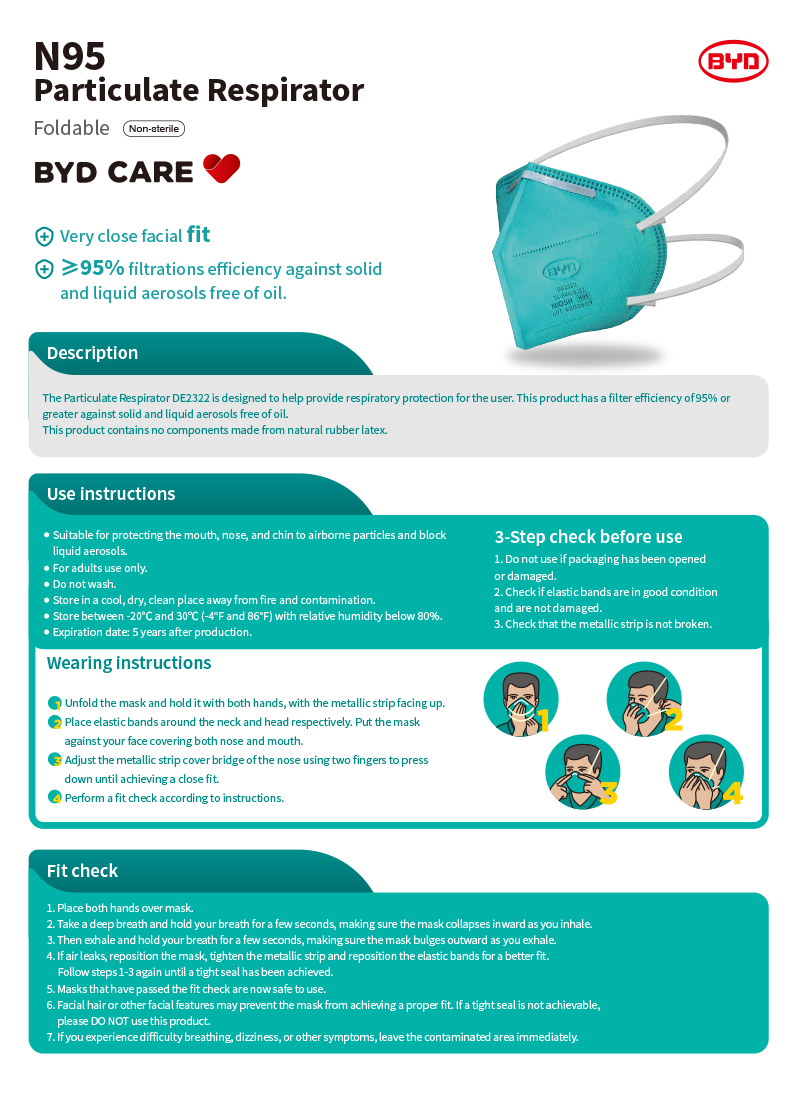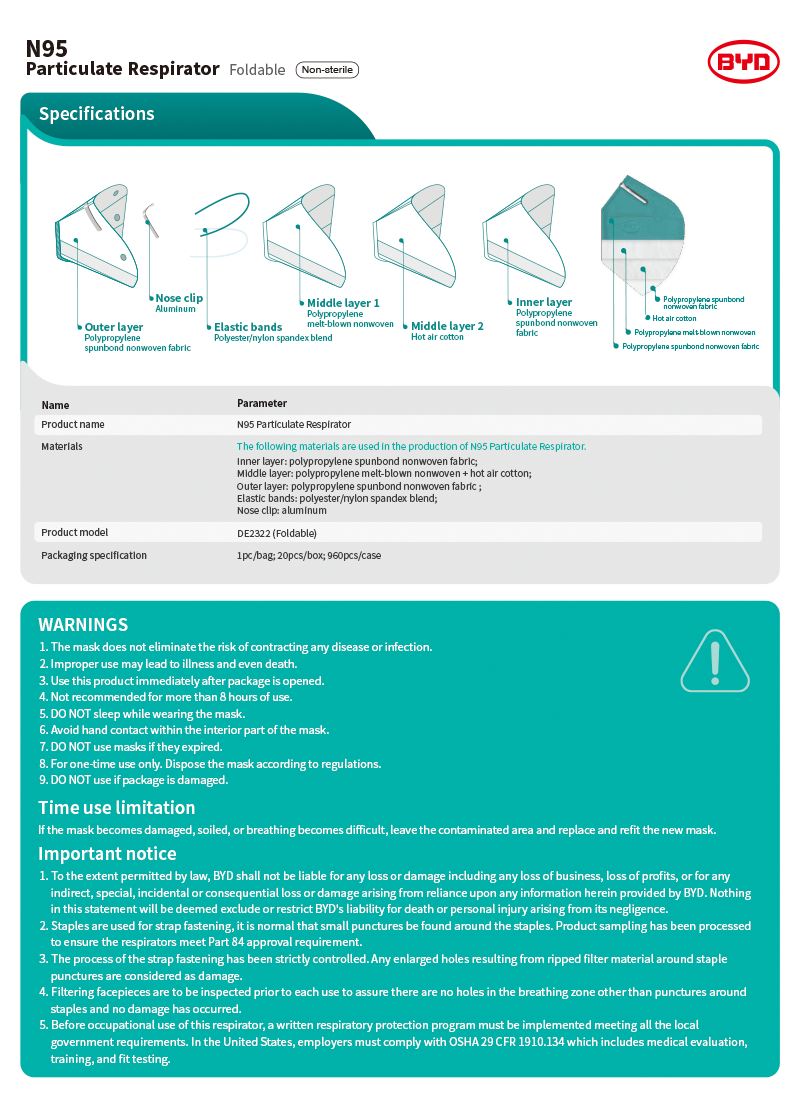 About BYD Care Protective Equipment Manufacturer
BYD Care is an FDA-approved supplier in the United States. Currently BYD is one of the world's largest face mask manufacturing facility with daily capacity of 10 million pieces. See more product information from the manufacturer on the BYD N95 Foldable Particulate Respirator Face Mask here.
All opinions expressed on CostContessa are our own. Content and information provided on our site is provided for free and is only for informational purposes. Our content is not intended as a substitute for medical counseling or reading packaging yourself. Please always see actual package information yourself (it can and does change!) and consult your doctor.